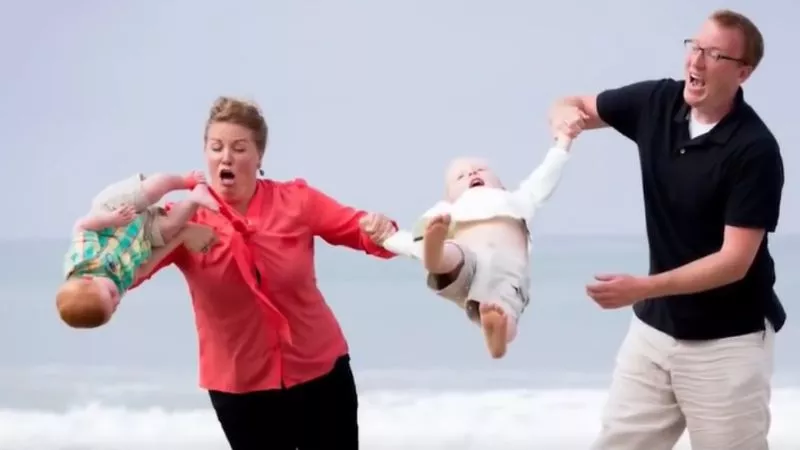 When reality hits, it can come in any number of forms and have a wide range of results. While it can often be unexpected, as you'll see, bad decisions on our part can lead to regular visits from Mr. Reality. From the hilarious to the cringe-worthy to the downright idiotic, the camera captures these moments right before a solid dose of reality arrived on the scene. In every example, we can only be left wondering what happened seconds after the moment was photographed.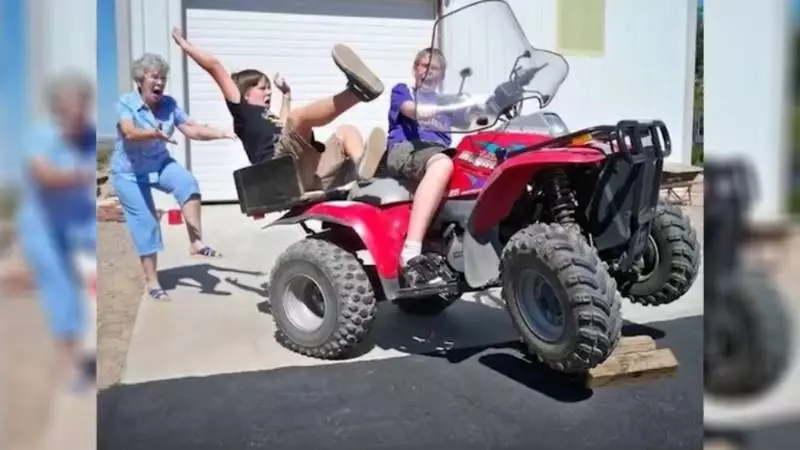 #1. Punch It
Two kids, and ATV and Grandma. What could possibly go wrong? After all, there isn't really anything strange about getting your picture taken on a motorbike or four-wheeler it happens all the time. We imagine these two boys were thinking the same thing. However, when the kid in the driver's seat decided to pin it, things kind of fell apart. While we don't know what happened in the seconds after this photo was taken, we're pretty sure reality was just sinking in for everyone involved. The proof of that is pretty evident by their facial expressions.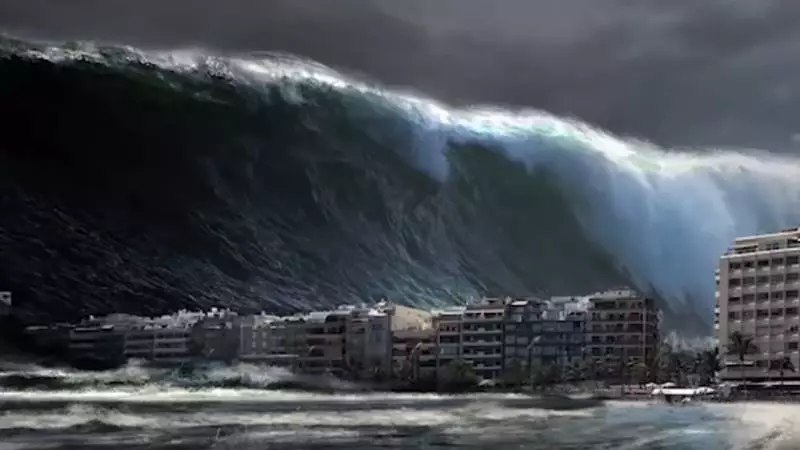 #2. Surf's Up
Humans need water to survive. We also know, however, that water can be quite dangerous. Take this picture of the Japanese tsunami as an example. Just moments after this picture was snapped, the reality of what was happening soon sank in for all involved. But it isn't all so serious or dangerous. These two girls, for example, are clearly on their way to the water to do a little surfing. It appears however, the water is going to come to them a little early. In this instance reality has purchased itself a pickup truck and is in the process of driving through a rather muddy puddles. Surf's Up, indeed.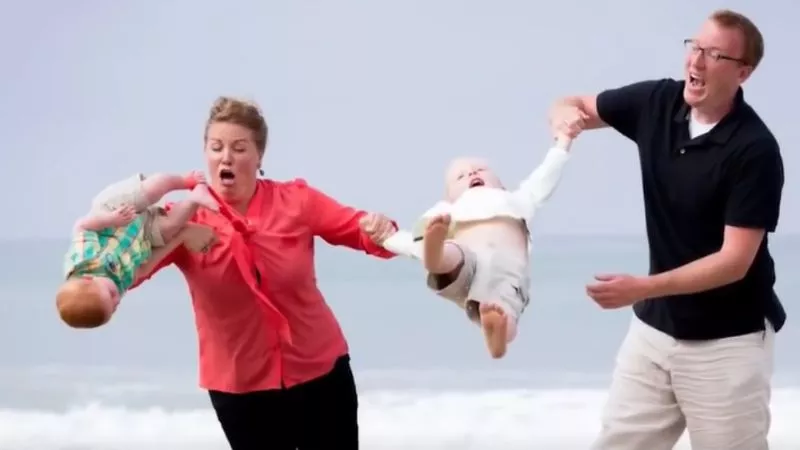 #3. Strike a Pose
The reality a lot of parents quickly find out is that taking care of children can be a huge challenge. Despite this, we all still manage to find a way – somehow. Then there are those who get ambitious, like the Cramer family. They decided they could handle a family photo shoot at the beach but they didn't count on reality showing up. You see, while trying to handle two kids at once, the Cramer's found out that managing kids can be a real juggling skills – literally. Have no fear. However, this rather epic photo ends well for all involved.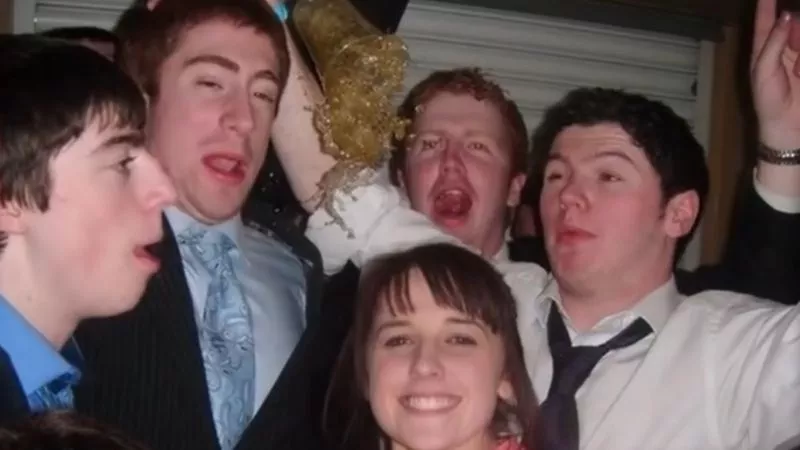 #4. The Celebration
Weddings, family parties and graduations – these are all classic scenarios where we get together with loved ones for numerous group shots. Often, with drinks and hands, the happy memory is frozen for eternity. Often – but not always. In this case, we can see that the dangerous reality of trying to take a group shot while fumbling with a drink is just starting to hit one of the party goers. Mere moments after this picture was snapped. we're pretty sure we'll hit the unaware girl who was unfortunately positioned front and center.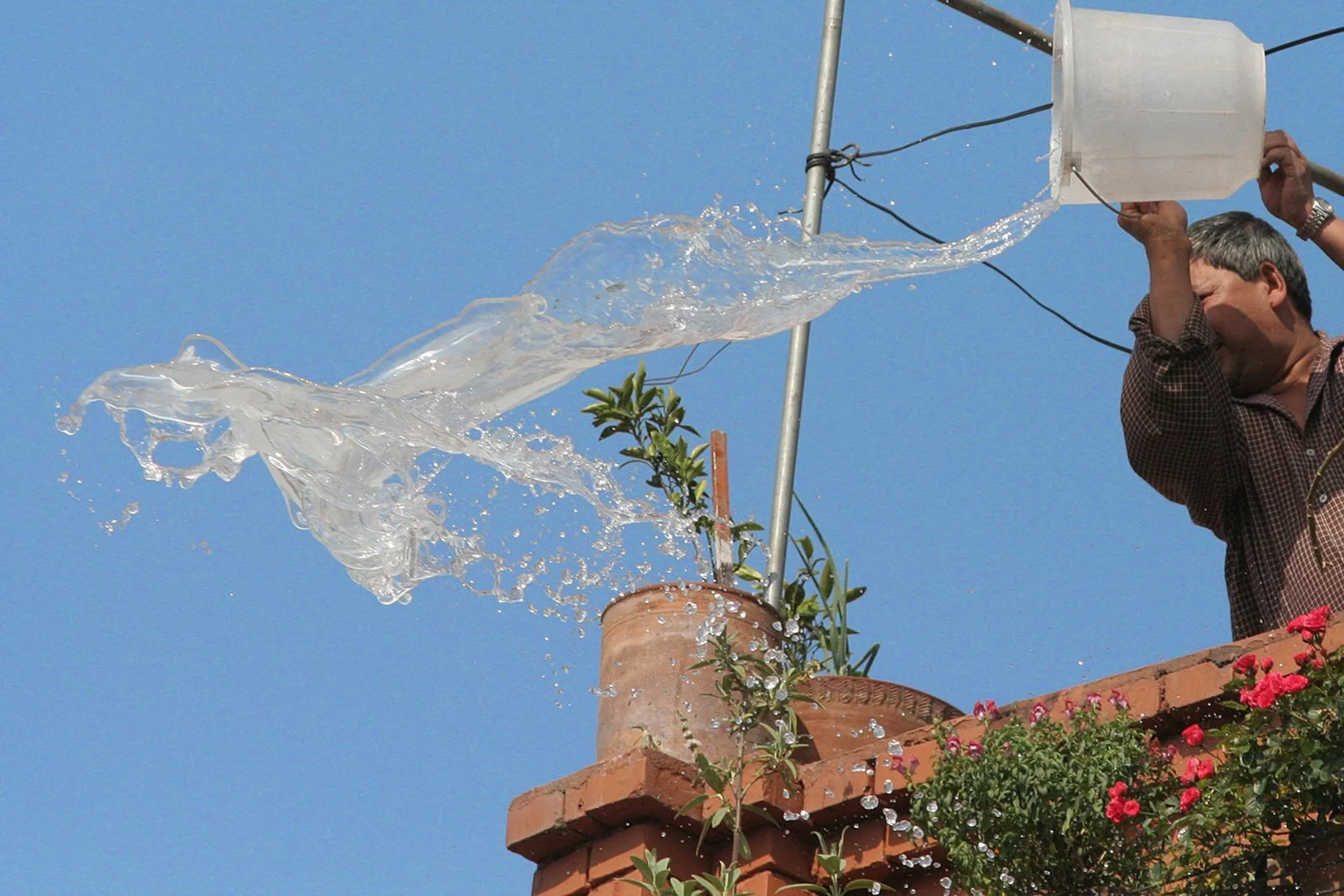 #5. The Breakup
The moment this humorous picture was taken we bet there were a few things going on here. The guy throwing the water probably thought this was the funniest prank ever. The sunbathing girl, on the other hand, was probably wondering why the photographer was chuckling away as they took her picture. We image a couple seconds later, reality hit hard for everyone involved. While we can't be certain friendships were destroyed, we know from experience of throwing buckets of water on unsuspecting friends generally doesn't turn out well for anyone. Allright, time to think about our Quiz. Are you the type of person who believes in fate or do you think we are all in full control of the outcome of our lives? We only ask because the examples in this article really have us Questioning at all. If you're undecided, see if these next few examples help sway your point of view.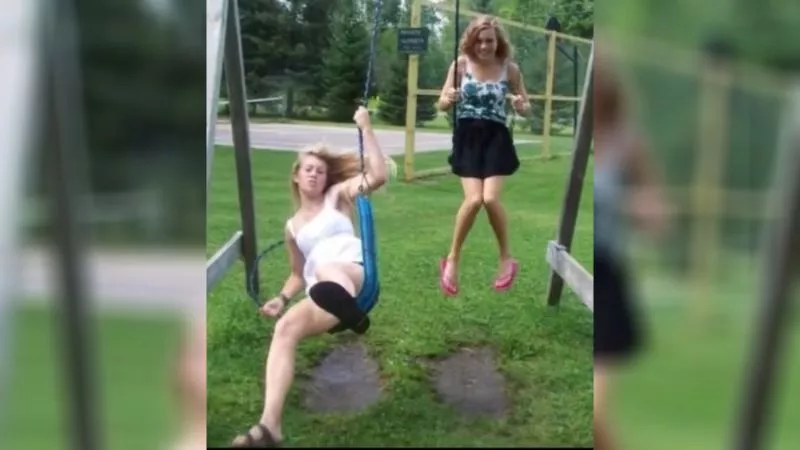 #6. The Spring
Who doesn't enjoy a good swing every now and then? After all, it's fun and an easy way to return to our childhood, if even for a split second. Thinking of split seconds – we're pretty sure one girl in this video is just milliseconds away from realizing things have gone. Horribly wrong in fact, it's probably just enough time for her to realize she and her friends might be too grown up for these swings. Don't fear though, reality always has a way of showing up and reminding us.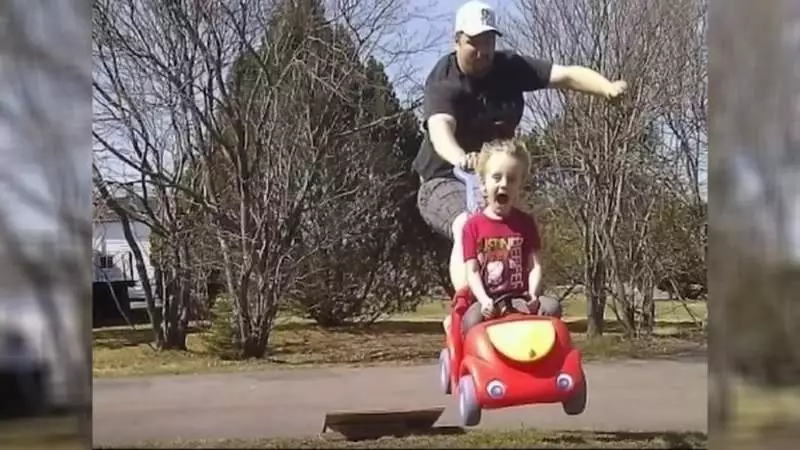 #7. Classic Dad
When you look at this picture you'll either smile or cringe. After all, just look at the delight on that child's face and the focus on the adult's. Then again, it could be fear. Whichever it is, we're pretty sure that immediately after this picture was snapped, reality happened for both of them. While jumping a kiddie car, complete with child, of a homemade ramp seems like a good idea, we're thinking the aftermath of all this likely had both parties question their decisions that day. We don't even want to know how angry mom was after she saw this.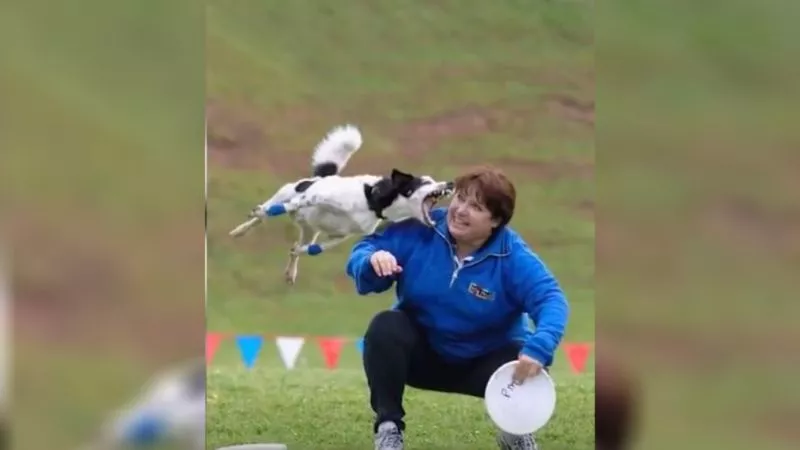 #8. Man's Best Friend
If you like dogs and you know just how awesome they can be. If you don't like them, then we think this picture is not for you. Taken during a training competition, at first glance this is a pretty neat shot. Yet, the more we look at it the more we feel reality is about to hit the trainer – right in the face. Caught between a look of happiness and fear, this trainer is probably just realizing the potential trouble she might be in. It's yet further proof that you should never get between a dog and its Frisbee.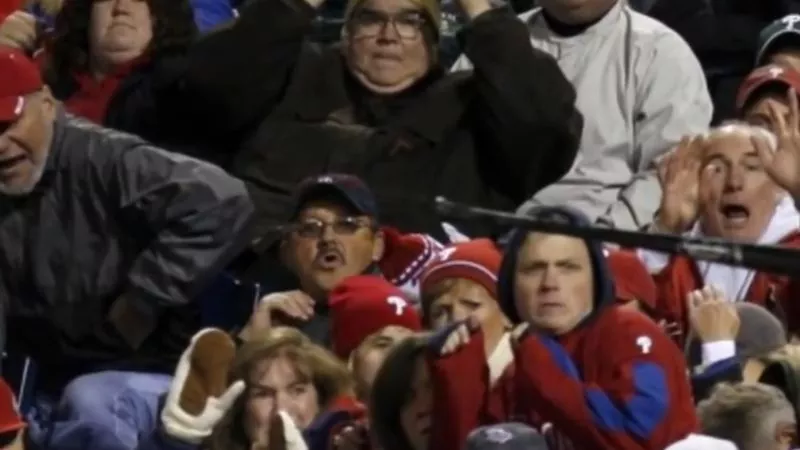 #9. Eye on the Ball
If you've ever been to a sporting event, then you know there are certain areas of the stands where you have to pay attention for your own safety. Baseball is a great example of this. For the most part, large areas of the stands are prime foul ball territory. It turns out they can also be prime territory for loose bats. These Philadelphia Phillies fans are finding that out first hand. From looks of indifference to absolute terror, reality appears to be hitting each fan a little differently. Unfortunately, for a few reality will end up feeling like a piece of shaped maple.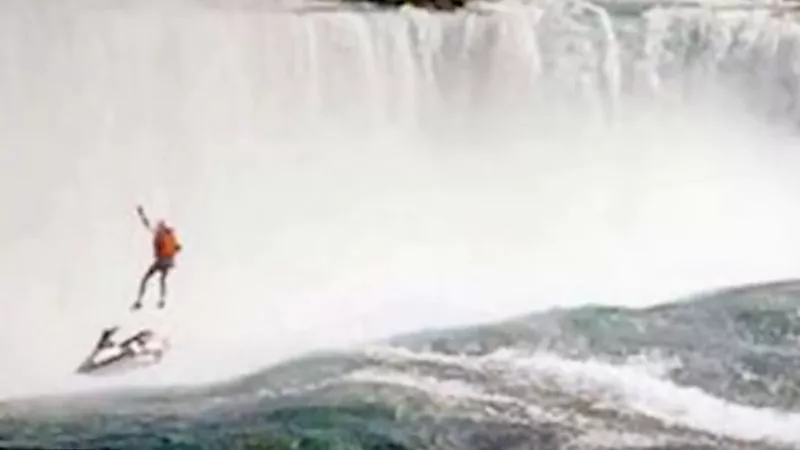 #10. The Falls
Over the years, many people have tried to go over Niagara Falls. Whether by intention or by accident, some have survived the fall while others were not so lucky. Robert Over Acker was one of the unlucky ones. The 39 year old challenged the tourist site in 1995 while riding a jet Ski. His plan was to shoot off the edge and then float down using a parachute. This image captures the moment Over Acker crossed the edge of the falls. One can only guess that in the moments after, the reality of the situation hit home concerning just how dangerous this all was.