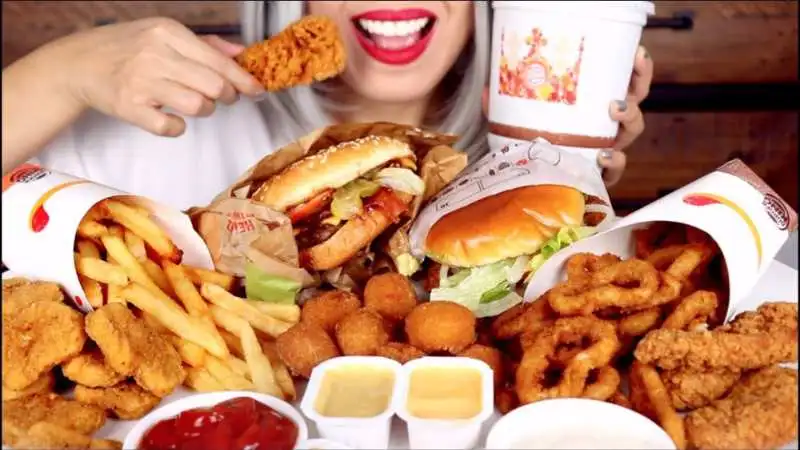 Even though we know it may not be the healthiest choice, we can't resist indulging in fast food from time to time. We've been to most of the chains so often that we know the menus by heart. But it turns out that beyond the menus we are used to our secret menus that are full of crazy food combinations you may never have considered!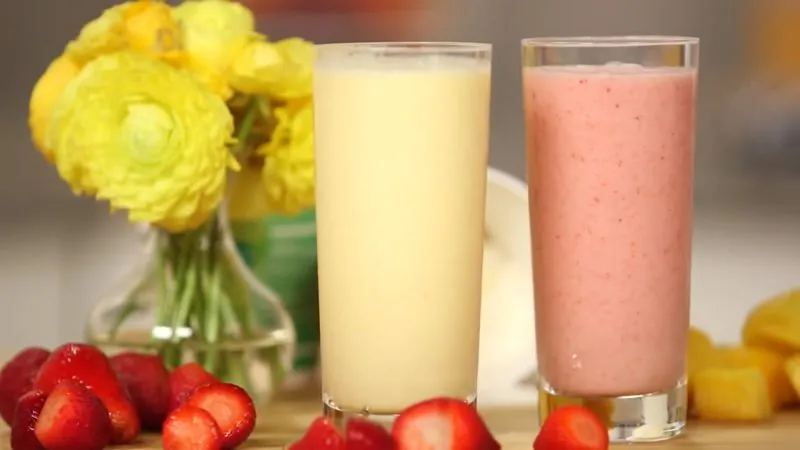 #1. Jamba Juice
Jamba Juice may be an awesome place to grab a delicious fruit smoothie, but it turns out they've relegated some of the best possible drink combinations to a secret menu! We aren't sure why this tasty drink made of mixed berries is called berry depressing; maybe it's because it isn't on the proper menu! Maybe you're in the mood for a less somber beverage choice and prefer one that elicits a more positive emotion. Try the Andre surprise instead. Indeed, it's rather shocking that this concoction of orange juice, raspberry juice, orange sherbet, pineapple sherbet, mangoes and peaches isn't on the menu! Perhaps the most popular secret menu item at Jamba Juice is the apple pie smoothie. The recipe for this one is so closely guarded that we aren't sure exactly what is in it. All we know is that the apple pie Flavor is fantastic, and it's definitely worth giving this one a try. Pies are an amazing dessert, but Jamba Juice also feature several candy themed beverages on their secret menu. These include pink starbursts, Reese's Pieces, and gummy bears. While these are all tasty in their own ways, some consider the hello Jesus to be the holy grail of secret menu items. It contains peach juice, soy milk, line and orange sherbet, and a scoop of strawberries.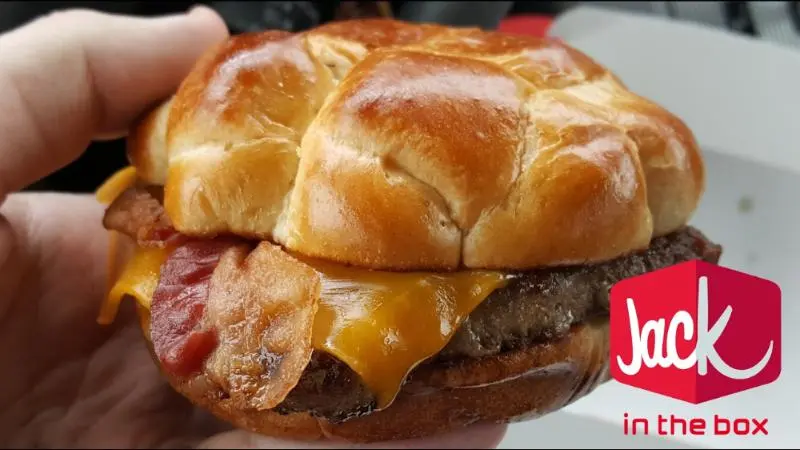 #2. Jack in the Box
When we think about iconic food pairings, our minds may jump to peanut butter and jelly, peaches and cream, or for many of us, chocolate and mint. It's not on the main menu, but you can order a mint Oreo cookie shake the next time you visit Jack in the Box. It's made the same way as a standard Oreo shake, but a mint flavored ice cream base is used instead of the standard vanilla ice cream. This shake is so delicious; it's shocking that it's not on the actual menu! Or if you're in the mood for something unique and savory, try asking for a loaded grilled breakfast sandwich. This takes an already delicious breakfast sandwich to the next level. It does so by adding turkey and sausage. We've noticed that many secret menu item involve simply adding more meat to an existing sandwich, and this one is no different. But if you're just looking to slightly change a classic sandwich, ask for it to be made on sourdough bread. Any sandwich or burger can be served this way, so you can enjoy experimenting to create the perfect sourdough sandwich.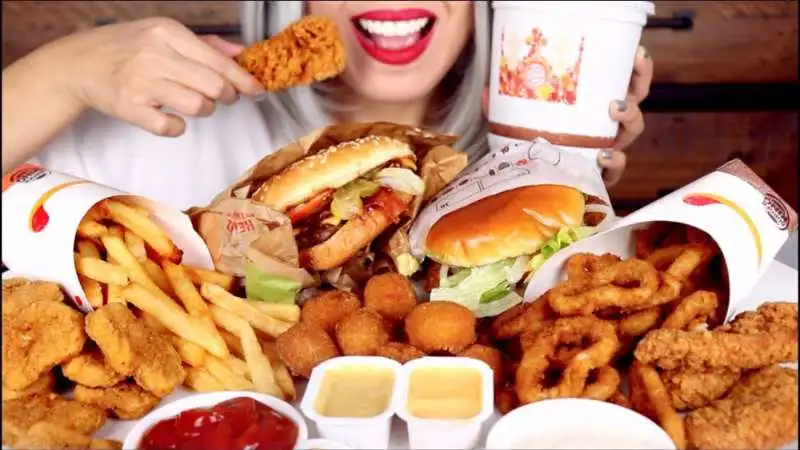 #3. Burger King
While it's no secret that burger king enjoys adding some color to the burgers on its standard menu, there is a whole secret menu that doesn't rely on such gimmicks. One thing that makes Burger King stand out from its burger slinging counterparts is that this fast food chain allows you to choose between fries or onion rings. It's a difficult decision, especially when a line has formed behind you and the clock is ticking. But most people aren't aware that there is a secret menu that provides a loophole. Just ask for an order of "Frings." They'll give you an order of half onion rings, and half fries. It's so simple, but few people realize it's an option! If you're looking for a massive burger to go with your new and improved side choice, then consider the suicide burger, also known as a quad stacker. This popular secret menu item contains four beef patties, 4 slices of cheese, bacon, and is smothered in secret sauce. If you're not in the mood for a burger, you can actually order a BK ham and cheese. Yes, the king of burgers isn't opposed to making you a simple ham and cheese sandwich on a sesame seed bun. It seems that even though they have moved on from the slogan, they're still letting us have it our way.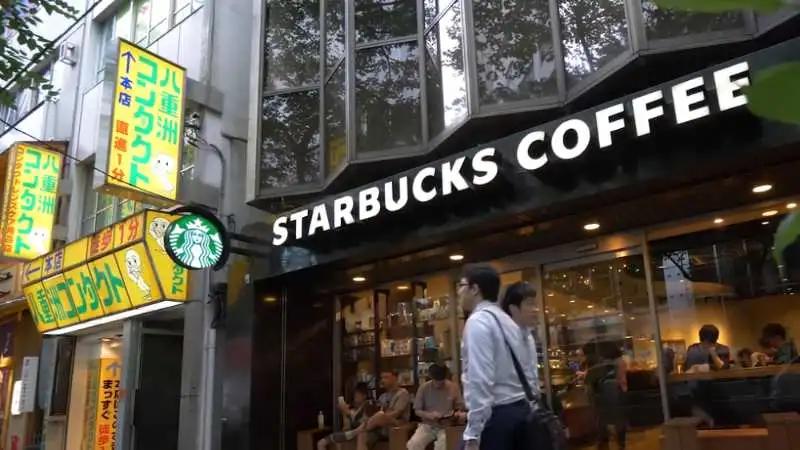 #4. Starbucks
Some of us can't imagine a better start to the day than sipping on a delicious cup of coffee from Starbucks. For those of you who aren't afraid to venture beyond your usual beverage of choice, try ordering something off the secret menu. We write an entire article on the vast array of Frappuccino's available at this coffee chain, but we'll try to just pick a few favorites for now. If your preferred fall treat is Apple rather than pumpkin, you can't go wrong with an apple pie Frappuccino. It's made of cream, apple juice, and cinnamon and caramel syrups. Are you one of the people who prefer the oops, all berries version of Captain Crunch? Then you'll love the Captain Crunchberry Frappuccino. It's a strawberries and cream Frappuccino with caramel, hazelnut, and toffee syrup. Should you prefer a hearty bowl of Cinnamon Toast Crunch in the morning instead, try the Cinnamon Toast Crunch Frappuccino which is a white mocha frappuccino with cinnamon and hazelnut syrup. If you're not a frappe fan, try a caramel snickerdoodle macchiato. Which is an iced soy caramel macchiato dressed up with some vanilla and cinnamon syrup. Or you could always dress up your orange mango juice by ordering it as an orange drink, so that it's made with vanilla bean powder and coconut milk.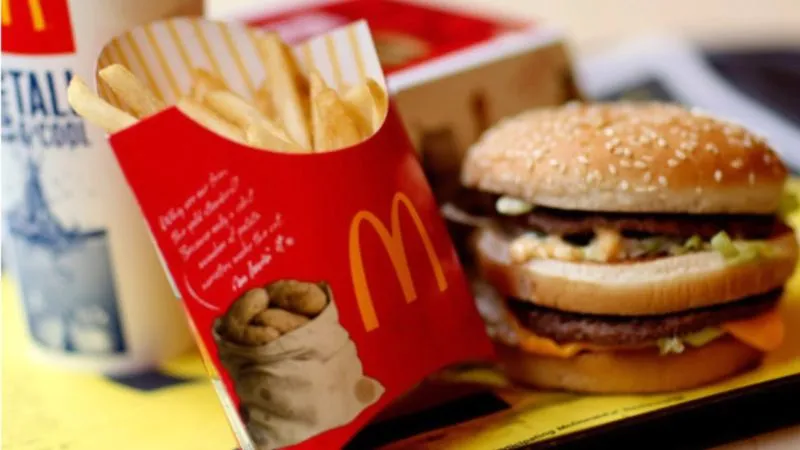 #5. McDonald's
The home of the infamous Big Mac has an incredibly expensive secret menu. Some of the things on it are so delicious, they'll turn the standard offerings green with envy. Having trouble deciding between a chicken sandwich and a burger? With the big McChicken, you won't have to choose. And "Big" is an understatement when it comes to this pile of meats. Instead of a sesame seed bun, this sandwich uses chicken patties instead. With three chicken patties and two burgers, this thing mixed KFC's Double Down look puny in comparison. If you stopped in to get food at that awkward time between breakfast and lunch, consider ordering the mcbrunch burger. It encapsulates all your favorite breakfast foods and adds a little spice as well. It's a jalapeno double with a round egg and hash browns inside. Back in the dark times when McDonald's breakfast wasn't available all day, we all knew that we only had until 10:30 to put in our order for an unreasonable quantity of hash browns. In honor of the time honored morning rush to McDonald's, we have the mc 10:35. This monolith of meats and cheeses begins with a simple Egg McMuffin which is then stuffed with extra McDouble burger patties. Secret menu items are always more fun when they're named something outrageous. For our Quiz Question, can you tell us at what fast food restaurant you'll find a meat cube? And if you're trying to look at their regular menu, you won't find it there.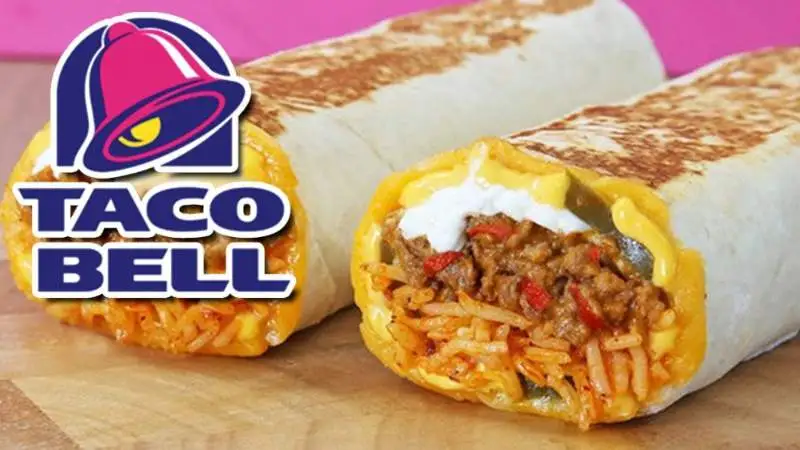 #6. Taco Bell
Well pretty much everything on the Taco Bell menu is made up of some combination of meat, cheese, and beans, there is still a secret menu that specializes in the most delicious combinations you could ever dream up. In fact, some items are so yummy that they're more popular than their main menu counterparts. On the list of mankind's greatest achievements, we imagine that the Doritos tacos are at least in the top five. But did you know that you can get those savory shells with any other item that uses a hard shell? Just ask, and Taco Bell will swap out your boring plain show with one dusted in nacho cheese or Cool Ranch dust. For those of us who prefer our quesadillas nice and crispy, there is the double grilled quesadilla. Say the word, and they'll grill your quesadilla twice as long as normal so it comes out with a nice, satisfying crunch. If you're looking for a hearty burrito that would satisfy even the Man of Steel, try the Superman burrito. It's similar to a 5-layer burrito, but is filled with guacamole instead of nacho cheese. Although we expect movie studios will cover this in a future summer blockbuster, apparently superheroes can't get enough guacamole. There's also a secret menu item called The Hulk, which is a burrito stuffed with a ton of extra Guac.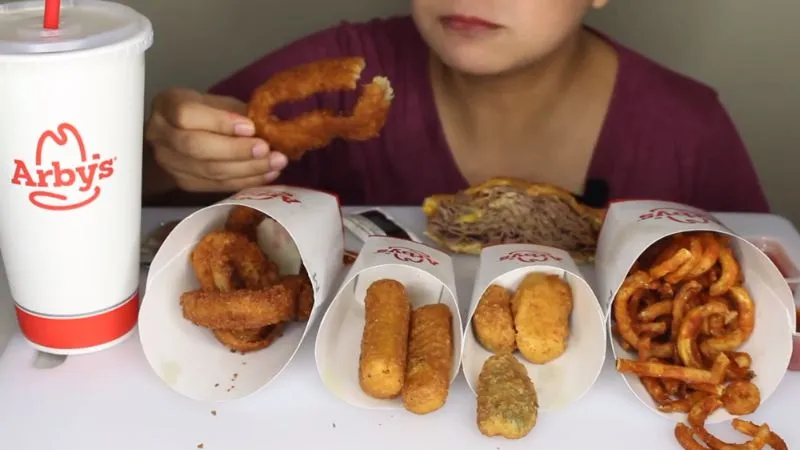 #7. Arby's
Arby's focuses its attention on quality roast beef, instead of the usual fast food offerings. But never fear! If you're looking for a mouth-watering pile of meat the secret menu at Arby's has your back. Should you find yourself so ravenous that no mere pile, hill, or mesa of meat will do, order up a meat Mountain. You'll receive a sandwich piled high with chicken tenders, ham, roast turkey, Swiss cheese, corned beef, angus steak, brisket, roast beef, cheddar cheese, and of course, bacon. You'll want to wash down this incredible sandwich with a refreshing beverage, and better make it a diet after consuming one of these sandwiches. Reuben sandwiches are a classic staple at many restaurants, and Arby's is no exception. If you're growing tired of corned beef, you can order a turkey Reuben instead. You'll still get the delicious sauerkraut, Swiss cheese, and Thousand Island dressing served on rye bread, but it'll be made with turkey instead of corned beef. If you're a BLT fan, you have to try the ultimate BLT from the secret menu. It's a ton of bacon, lettuce, and tomato served on delectable honey wheat bread and topped with tangy mayo.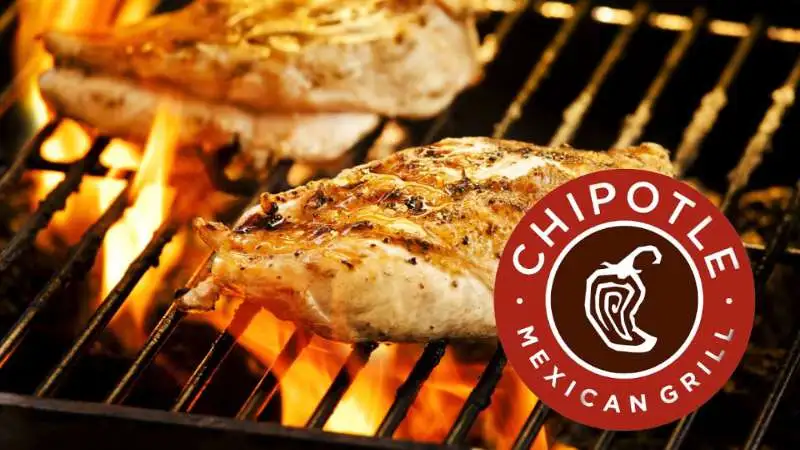 #8. Chipotle
All of the delicious ingredients at Chipotle are typically served in the form of a taco, burrito, or Bowl. But there are a few different combinations hidden on a secret menu that not many people know about. For the ultimate in Chipotle mish-mashed deliciousness, try ordering the burritodilla. It's a burrito that's cooked on the grill like a quesadilla. This gives the flour tortilla a nice crispy texture and just the right amount of extra crunch. It'll also make help melt the cheese inside. When you order at Chipotle, you're mainly paying for the meats, cheeses, and condiments. So they're quite happy to literally give away extra tortillas or taco shells if you ask. Grab a couple when you order your burrito bowl so you can fill your burrito exactly the way you want. This will also make bringing home leftovers much easier. You can just take all the moist ingredients home in the bowl, and put them into a spare tortilla later. Or if you just can't get enough fresh tortillas, they'll even wrap your burrito in an extra one for you! Although we feel this would throw off the perfect proportion of fillings and tortilla, we aren't here to judge your burrito choices.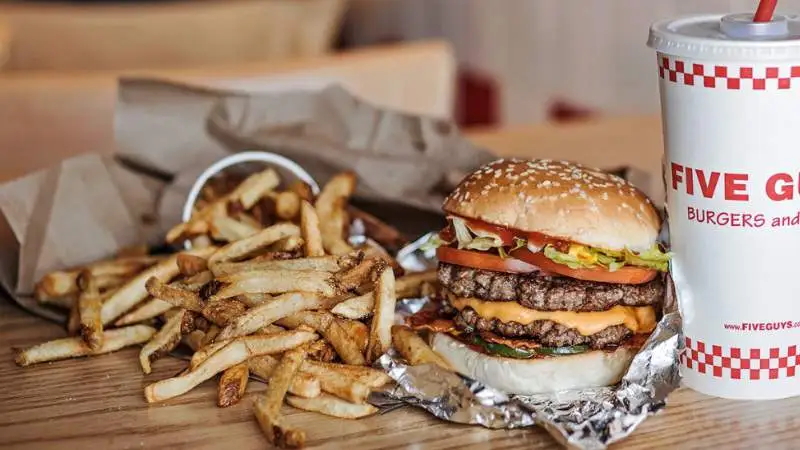 #9. Five Guys
While the food served at Five Guys may be fast, it's arguably one of the best quality fast food chains out there. In fact, the only problem we usually have with the menu is deciding whether we want their delicious hand cut fries, or their Cajun fries. No more do you have to choose! Simply ask for some Cajun seasoning on the side. That way you can enjoy both types of fries at your leisure. And speaking of fries, if you prefer yours to be extra crispy, just ask for them well done, and they'll send a little extra time in the fryer. The burgers at Five Guys are notoriously large, but just in case you have an oversized appetite, try ordering a double grilled cheese burger. Instead of being served up on a bun, these two beef patties will be served to you on not one, but two grilled cheese sandwiches. And of course, you're welcome to add additional cheese and even bacon to the sandwich as you see fit. If you love the combination of grilled cheese and burgers but are hoping for a slightly less extreme sandwich, try the patty melt. You'll get what is essentially a grilled cheese sandwich with a hamburger patty in the middle of it.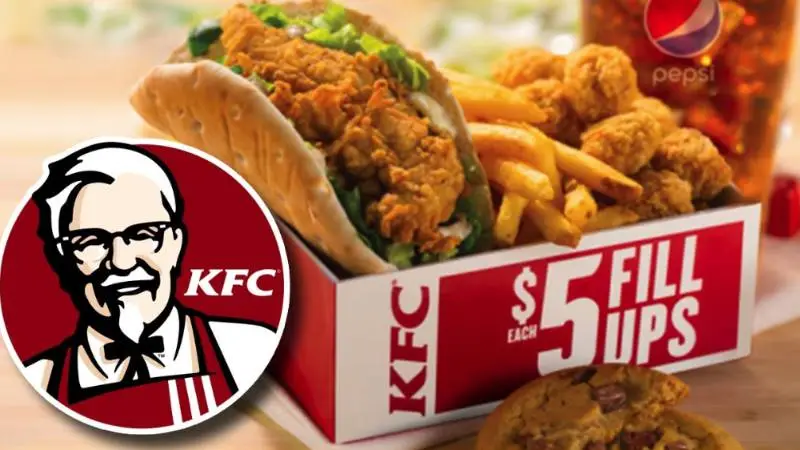 #10. KFC
KFC is known for its incredible fried chicken. However, some of its side dishes are absolutely amazing as well. We all love their warm, buttery, flaky biscuits so much, it's hard to limit yourself to just one! Or perhaps your favorite KFC side dish is their creamy mashed potatoes and gravy. While this dish is usually content sitting on the sidelines of your meal, if you feel like making it a main player you have that option thanks to the KFC secret menu. You can add mashed potatoes to any existing KFC Entrée! Try them on your sandwich and be prepared for a new world of flavor. You can also add bacon, or any other side items to your sandwich if you feel like being adventurous and create your own unique flavor profile. If you prefer to use your potatoes as a base of your meal, know that you can add almost anything to your KFC famous bowl! Instead of the standard chicken, cheese, and gravy, try adding some French fries or macaroni and cheese. Or if you are a traditionalist, try asking for a triple down. It's like the infamous double down, but includes an extra layer of chicken, bacon, and cheese. Have you been searching high and low wondering where you can obtain the delicious meat cube? If you're looking at Wendy's, you're in the right place! The meat cube is a hamburger that contains a solid pound of meat!